September 23rd, 2010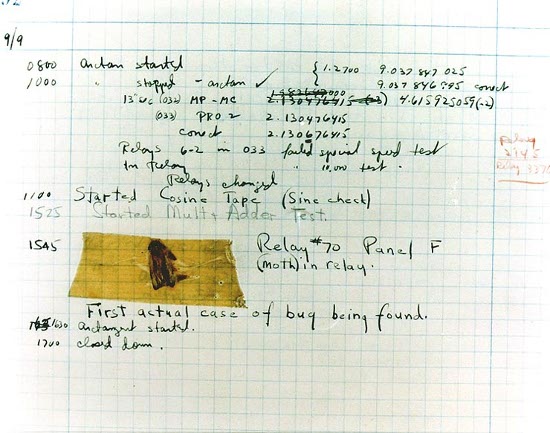 This is a moth that shorted out a relay in one of the world's first computers.
An professor of mine once flashed this image up on the screen and told us that when a moth causes problems, it's a bug. Those mistakes in your program? Those are errors, and they're your fault.
image via the Wikimedia commons
Tags:
programming
|
Comments Off